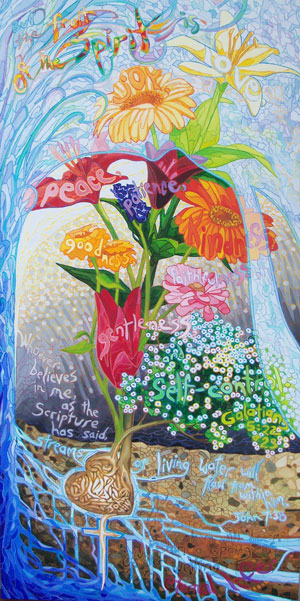 Fruit of Living Water – Giclée
This beautiful textured canvas giclée of the inspired painting The Fruit of Living Water is an imaginative interpretation of the Holy Spirit as described in Galatians 5:22-23, John 7:38, and John 4:14.
This reproduction captures faithfully the color brilliance and the full size of the original oil painting.
24 x 48" Limited Edition of 100.